Don't take our word for it
These are quality mountain bike tires with tech that matches up against any other.

VitalMTB

vitalmtb.com
They're unreal in all conditions 🤯

James Doerfling

Williams Lake, BC
Versus tires have a reliable and predictable feel with plenty of usable traction.

The Loam Wolf

theloamwolf.com
Pop on a pair of these and you won't regret it - you'll even have a few bucks leftover for post-ride beers.

Teton Gravity Research

tetongravity.com
It's crazy how much you can trust these tires in corners.

VanCanMTB

vancanmtb.com
The Tire's cornering performance really grabbed my attention.

Singletracks

singletracks.com
★★★★★

Best tires!!!!!
These tire handle the rocky AZ terrain with no problem. Gravity are the best!!!

Aaron F

Phoenix, AZ
★★★★★

Best Tires Ever?
Honestly I have tried MANY different tire brands and I'm thoroughly impressed with them. As a desert rider here in AZ, they hook up in the loose and hold up. Great weight as well


Brian M

Arizona
Trail casing
Folding bead, single wall. Beefy but not bulky.
For single-crown / more traditional, modern low-mid travel mountain bikes; trail riding, enduro, all-mountain riding.
Gravity casing
Wire bead, double wall, tough AF.
For big travel bikes; drops, air-time, downhill, freeride & park riding or for people (or bikes) who need an extra-strength tire.
Merch & Apparel
Tell people you know without telling people you know.
Gear that you actually want to wear. We start with the best blanks and materials, our t's & hoodies are super comfortable with well thought out designs that show you get it.
Rider Owned
RIDER APPROVED
Everyone from MTB newbies to Red Bull Rampage pros like James Doerfling choose to ride Versus Tires.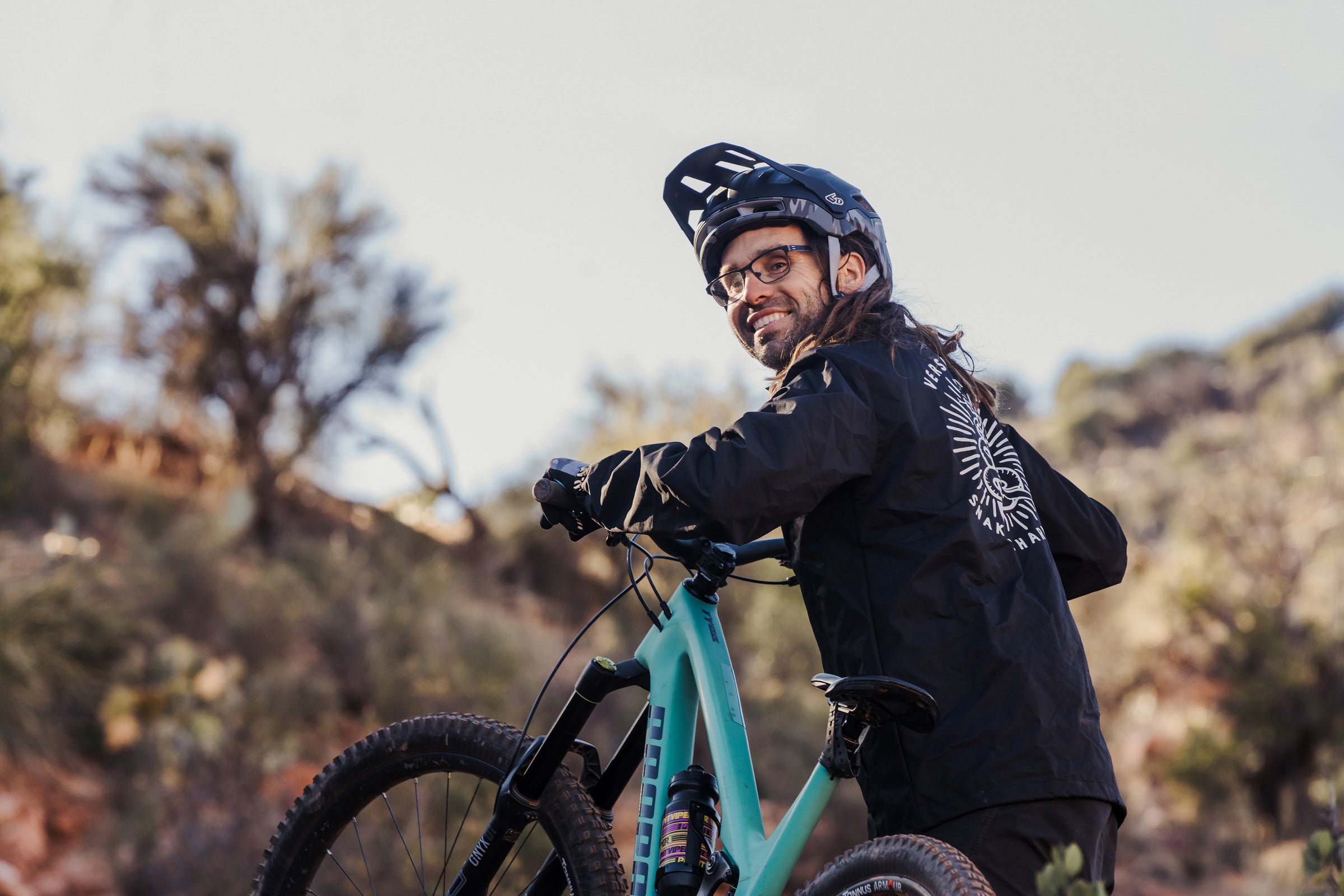 Because we ride
30 day guarantee
We want you to be happy. If you have a problem or don't like them for whatever reason, contact us within 30 days to return them for a refund.
Versus // Rewards
Tell people you know without telling people you know.
Believe in N+1? Go through tires like a knife thru butter? All purchases earn points which you can use owards discounts or free stuff.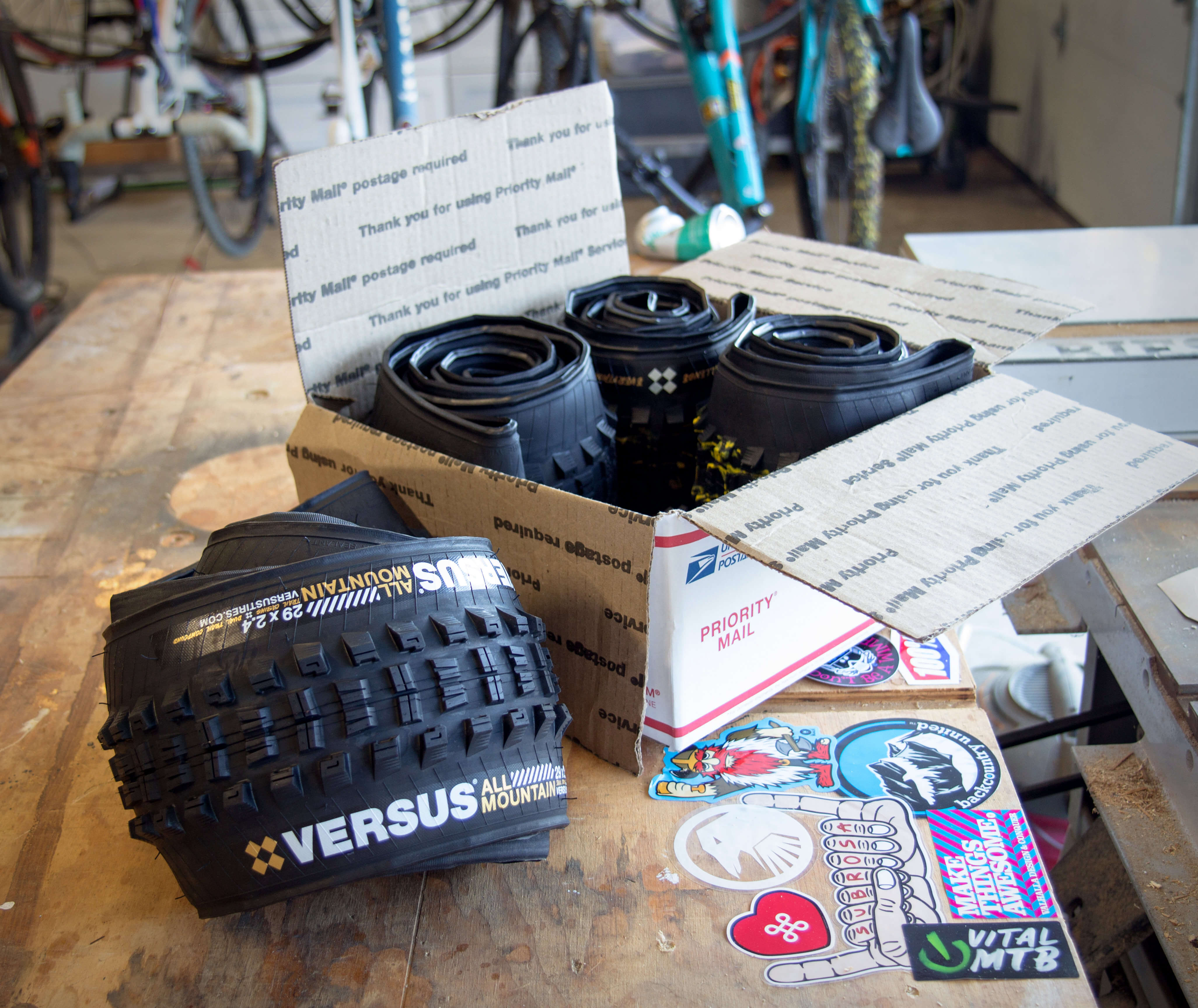 Free shipping for US orders over $99
$5 flate-rate for orders under $99
Standard shipping is Fedex Smartpost, an upgrade to Fedex/UPS Ground (sometimes Priority Mail) is available for $5. International delivery varies according to country & speed of delivery.
Tried + Tested
Tested by nearly every MTB outlet, our tires have taken on challenges from the best in the industry. Our media page has reviews from VitalMTB, The Loam Wolf, Teton Gravity Research and singletrack, as well as links to Vital's Privateer "Dream Build", The Loam Wolf 20223 sub-$3k bike shootout and a host of reviews/bike builds from popular influencers and youtubers.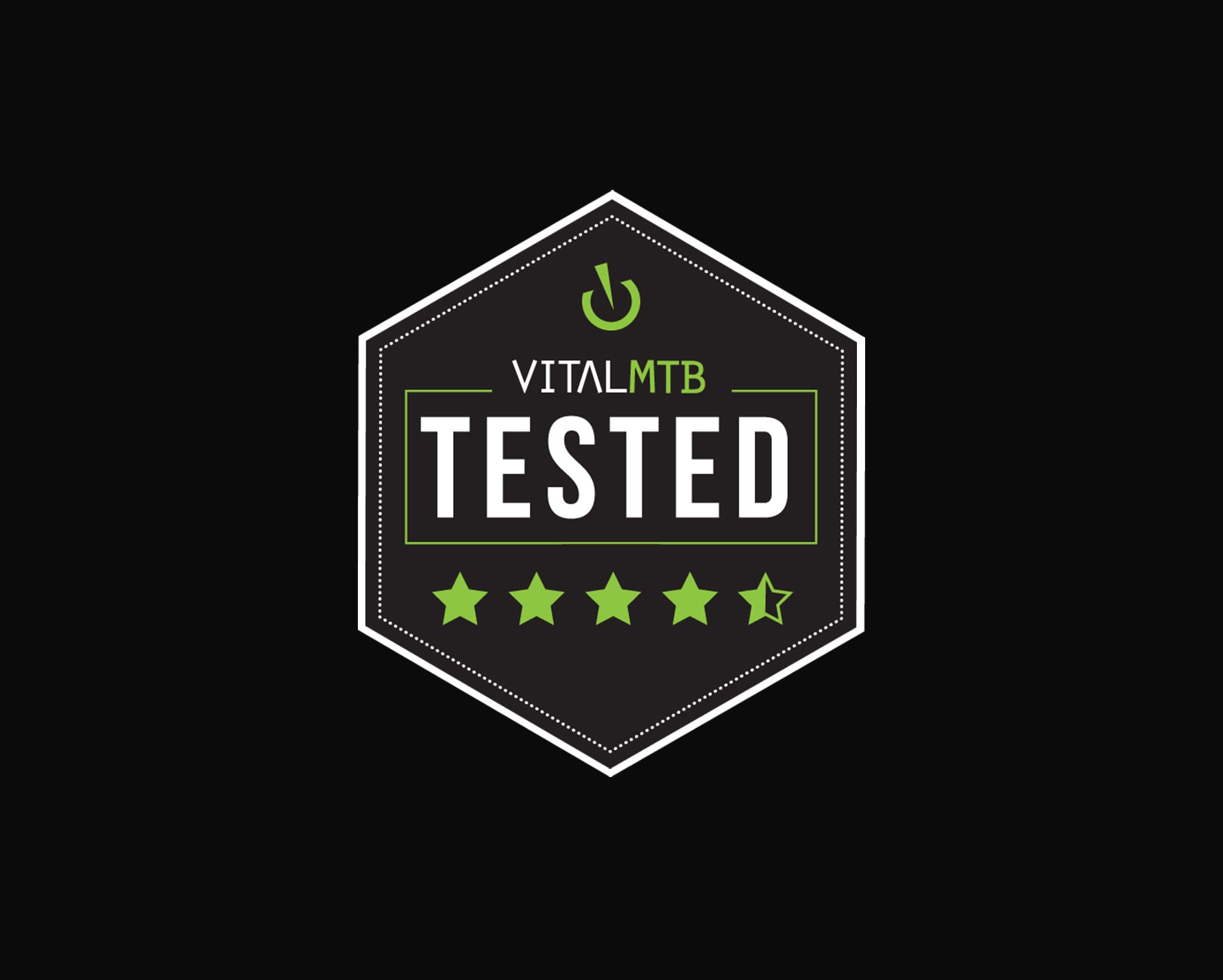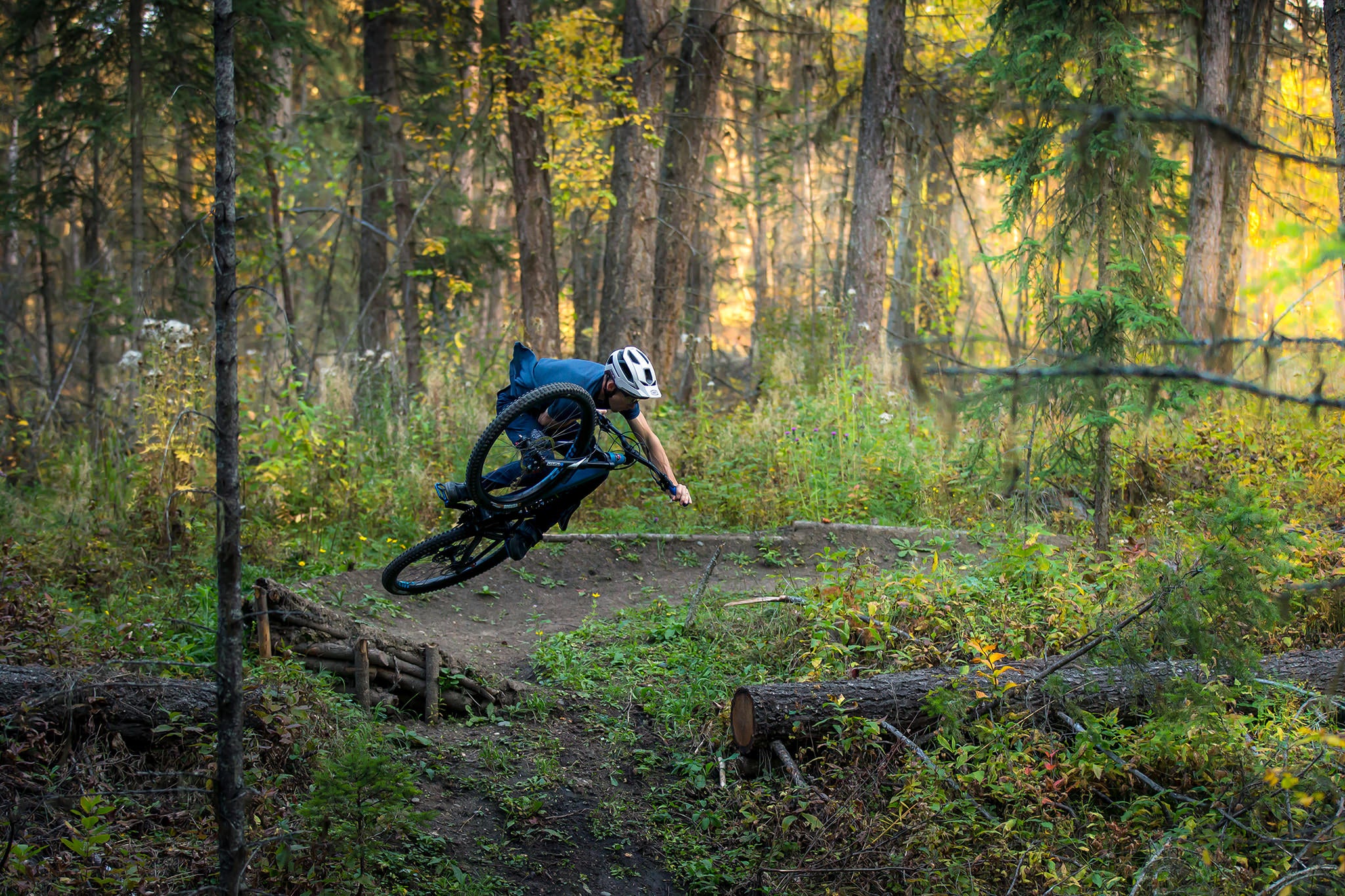 Rider Owned
Rider Approved
Everyone from MTB newbies, Red Bull Rampage Pros like James Doerfling & skate legends like Steve Caballero choose to ride Versus.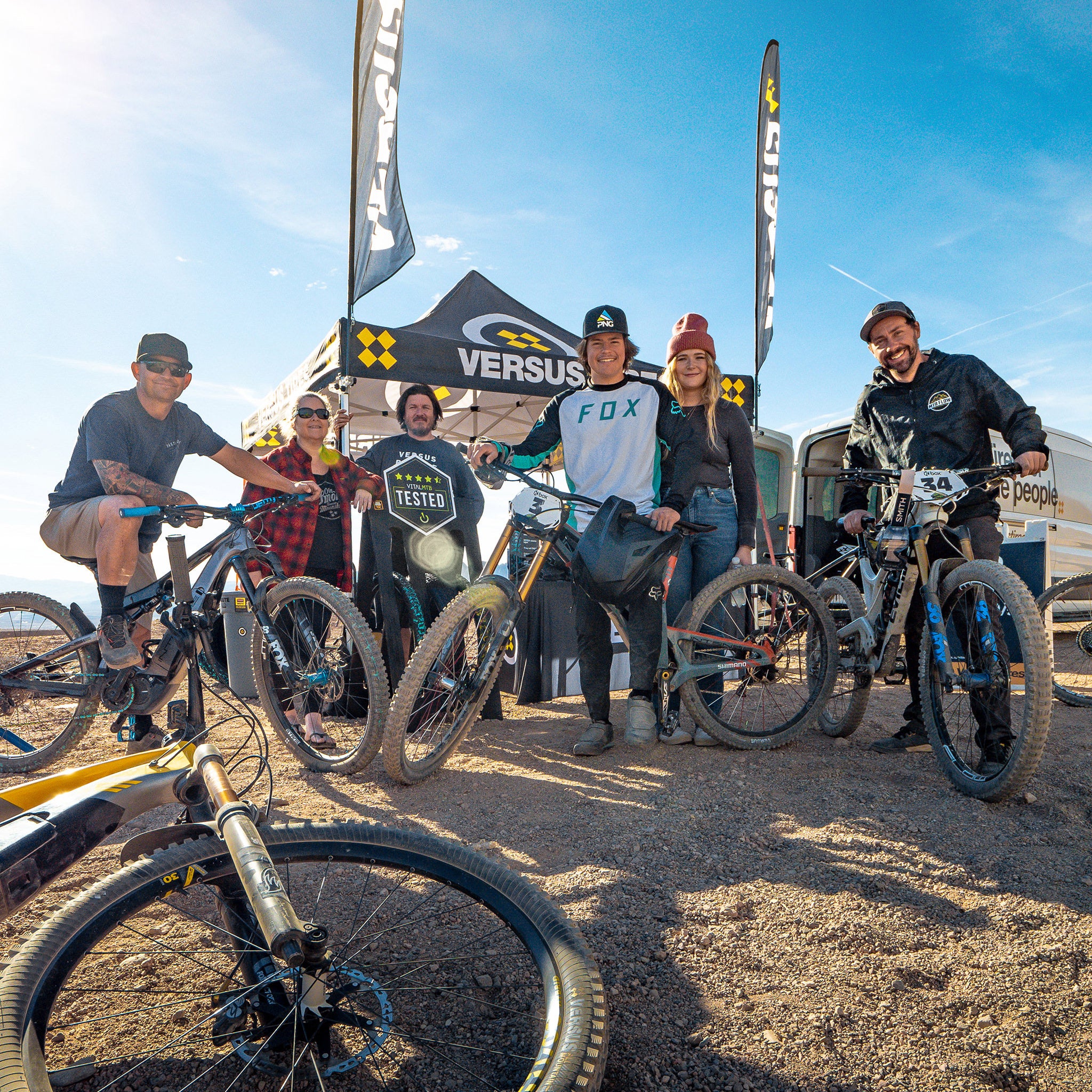 It all started...
because we had questions. Lots of questions.
Why give giant corporations more money? If they make airplane tires, are mountain bikers a priority or are we all just numbers? Isn't there a better way?
Then we realized we could be the better way. We drained bank accounts, sold stuff and called in favors to make our first production run. Worst case, our crew would have tires forever.
Then things got real real. VitalMTB gave them an "Outstanding" rating, Loam Wolf approved them + Canadian/Red Bull Rampage badass James Doerfling said he was down to put them through the ringer.
If that's not enough, we also have the industry's only frequent buyer & referral program, as well as our exclusive 30 day test ride, if you have a problem or find out they aren't for you, just return them.