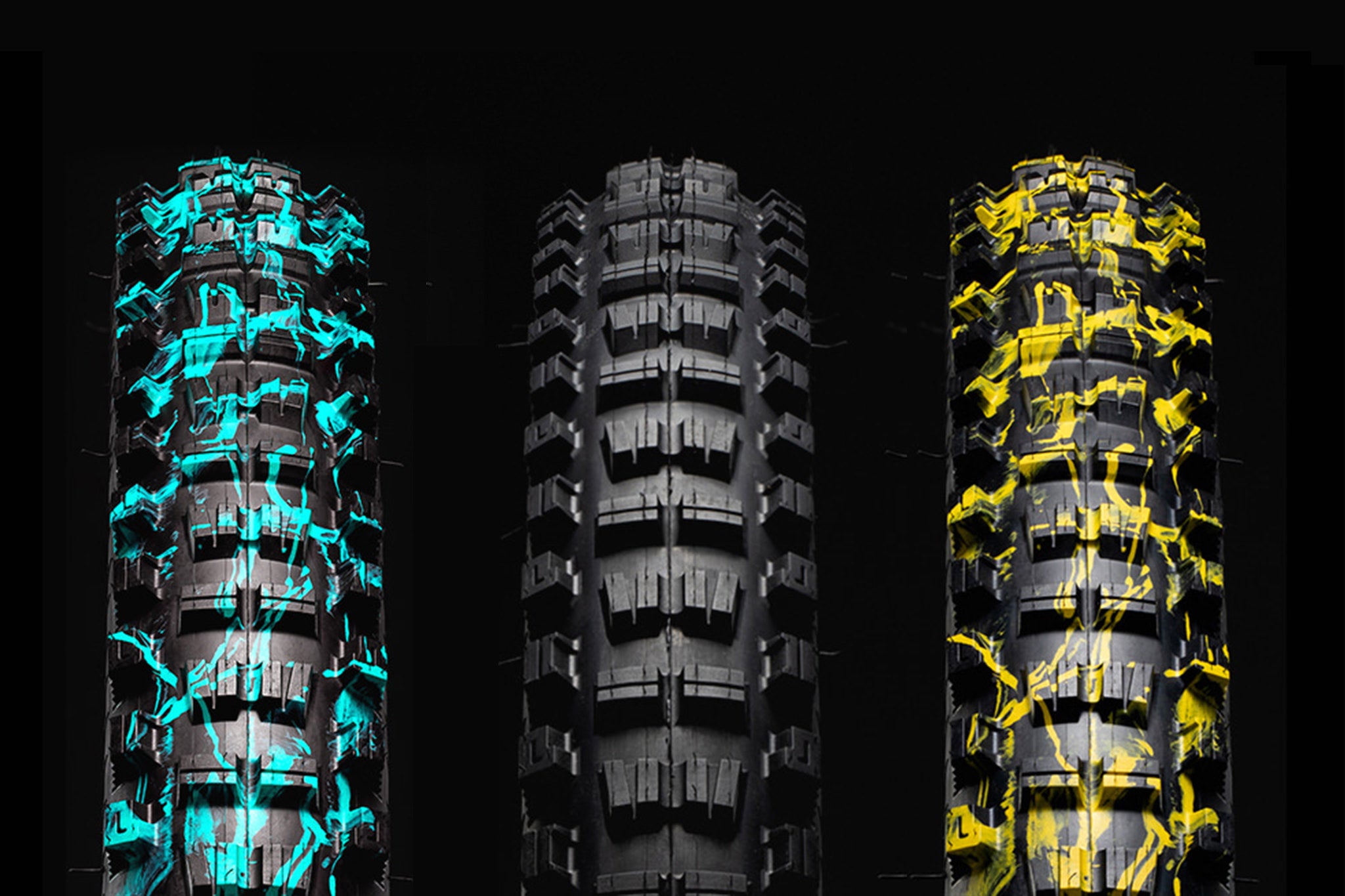 Gravity Casing (DH/Wire bead)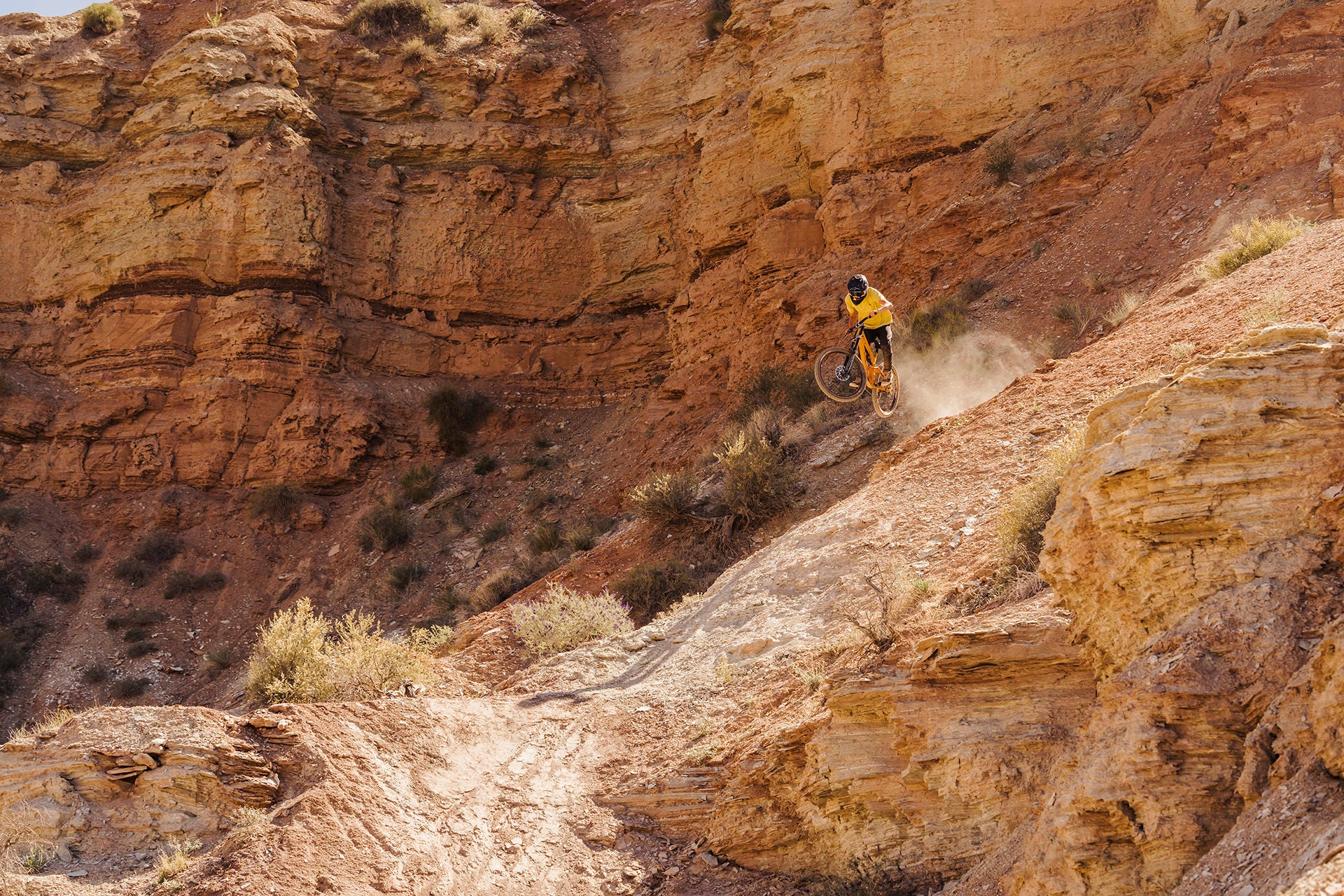 Rider Owned
Rider Approved
Everyone from newbies to rising stars like Ryan McNulty choose to ride Versus Tires
ACCORDION FOLD SIDE KNOBS
The side knobs have accordion folds molded into the leading edge with a solid back edge, conforming to surfaces and providing maximum grip. Imagine mini rubber Vice-Grips® on the edge of your tire, but different.

"When you lean into the cornering knobs they rotate ever so slightly, creating a better angle of attack and a broader contact surface." - VitalMTB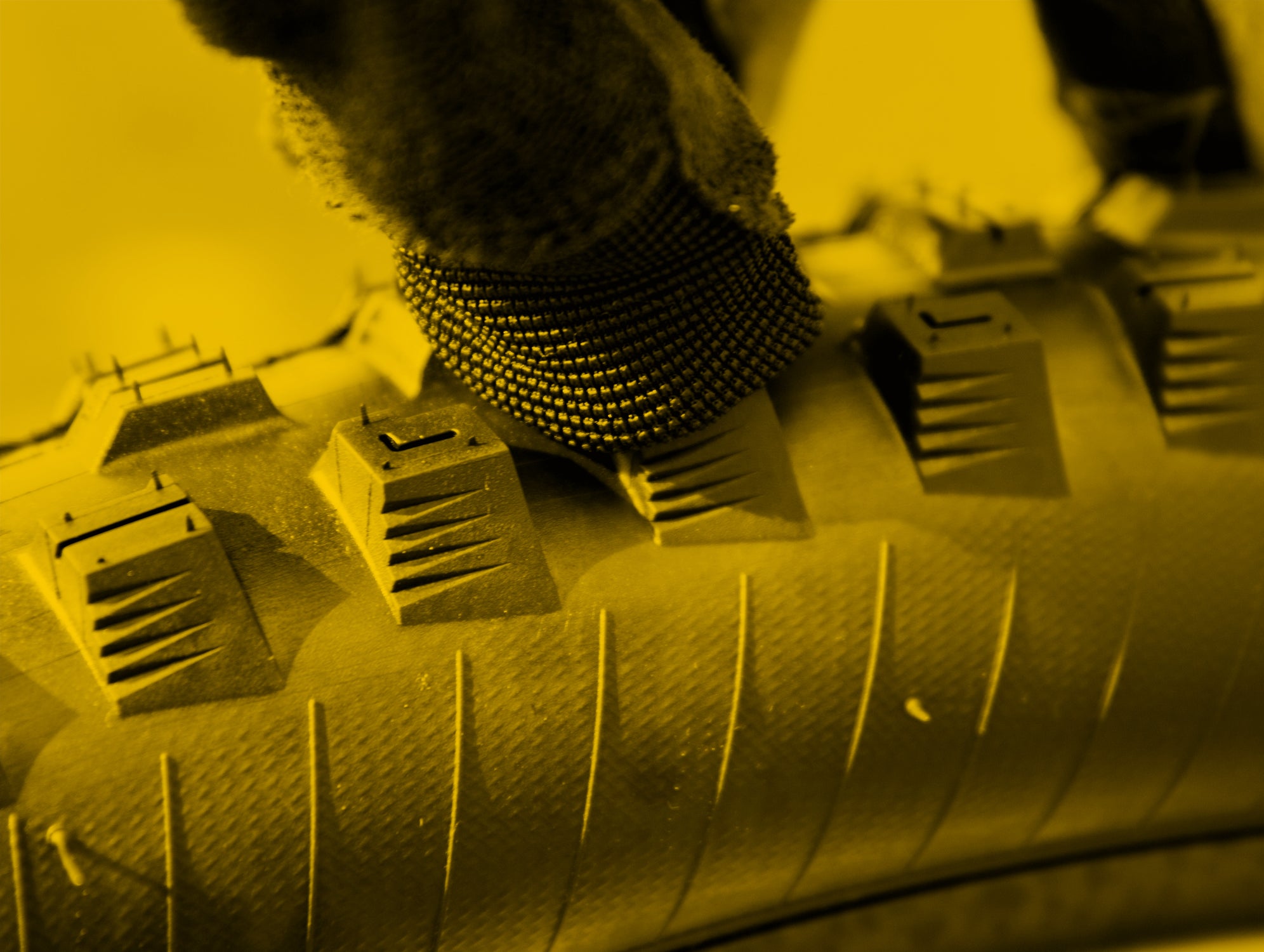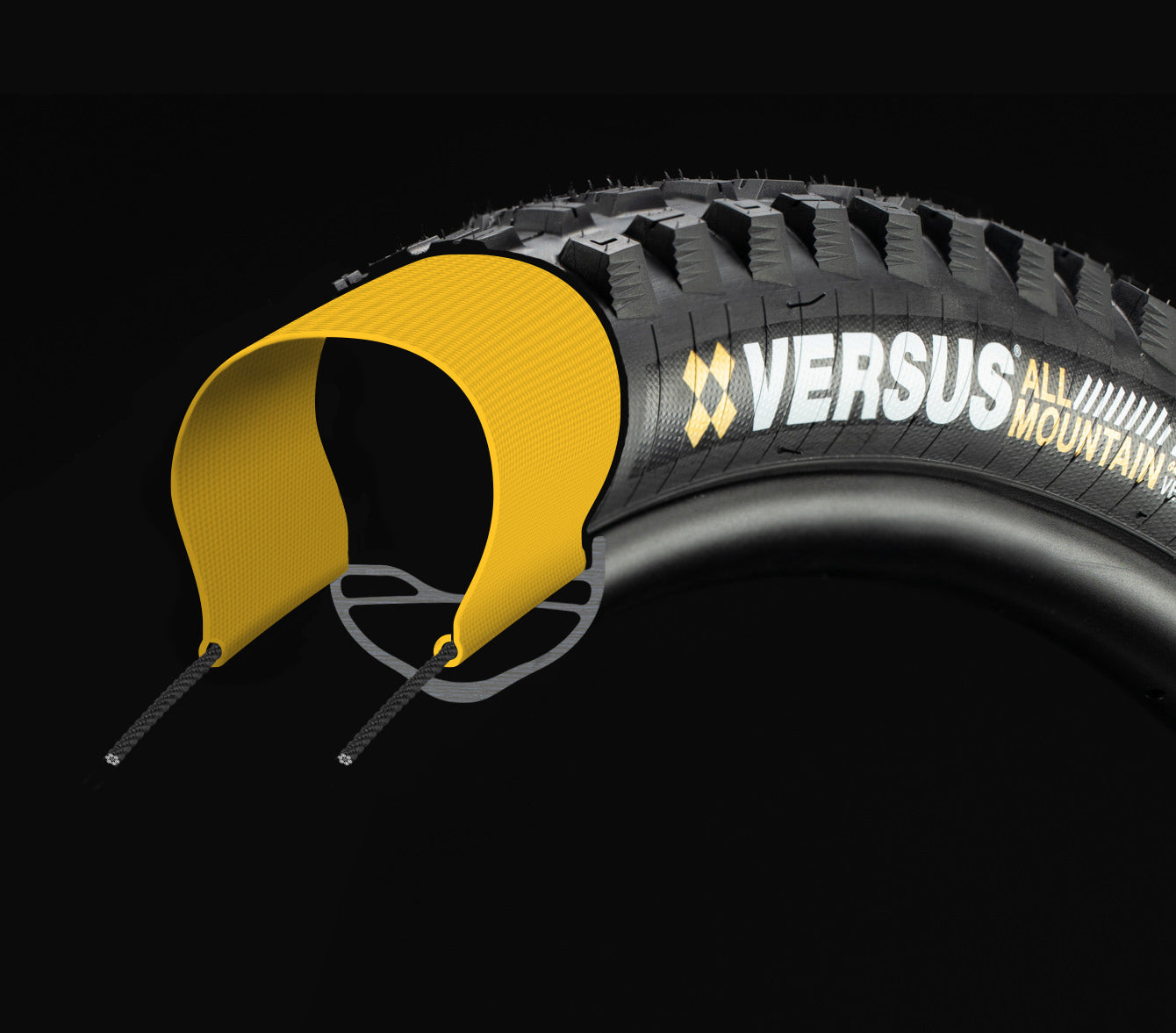 VRSA WOVEN LAYER
An internal layer of woven mesh impregnated with super soft rubber fights off punctures while helping your tires hold air longer. Oozing sealant and having to check your tire pressure twice a ride are a thing of the past.

"In our testing period we had zero flats with and without rim protection installed... Our bikes with Versus tires on them would go much longer in the garage without needing to be pumped up." - VitalMTB
FAST ROLLING
All knobs feature siping on the contact points to maximize traction. Siping lets a firmer tire ride like a softer one.

The center knobs are ramped to lessen rolling resistance and, In addition to the accordion folds, the side knobs have extensive interior edging to create more bite points.

"We loved the casing feel, cornering confidence, and rolling speed." - VitalMTB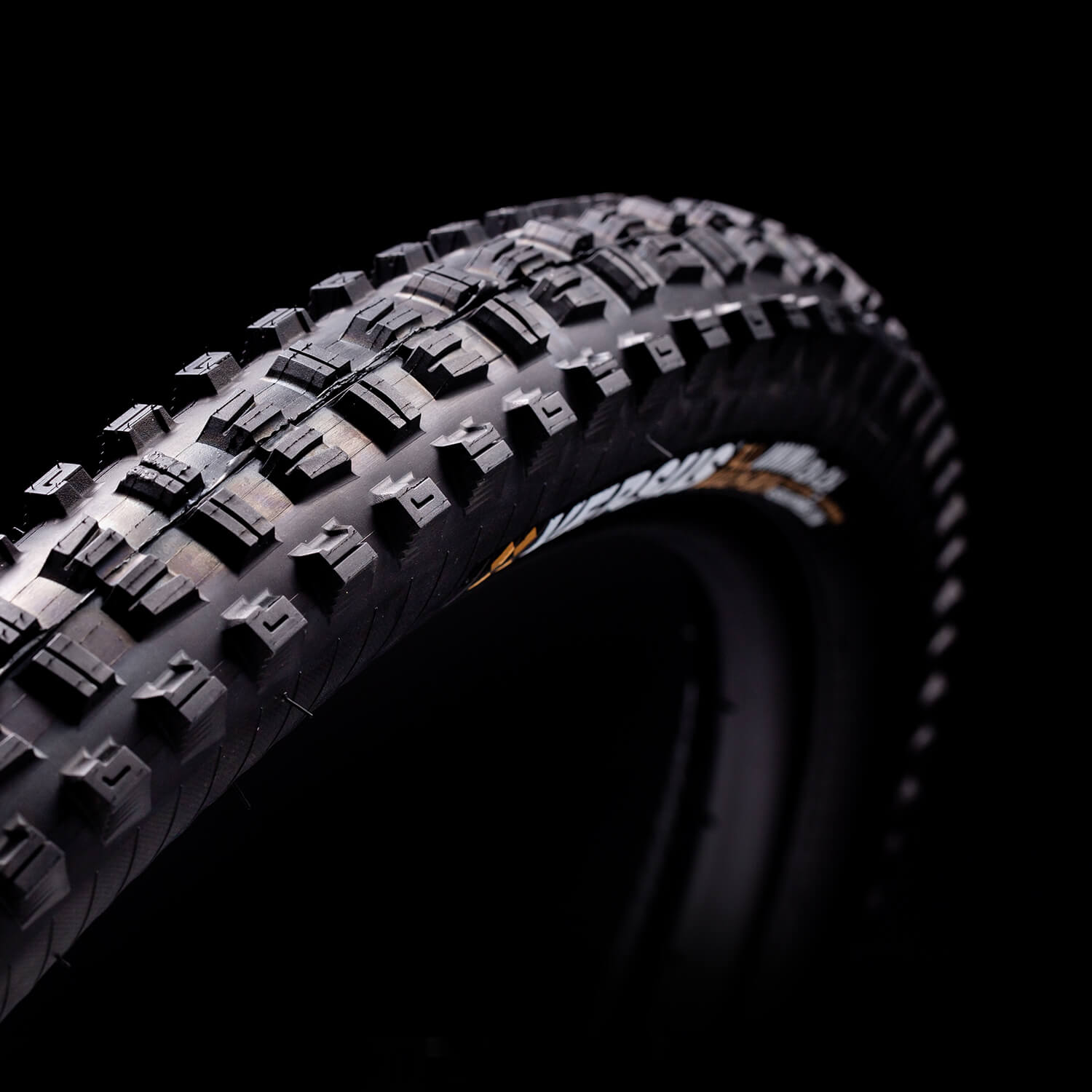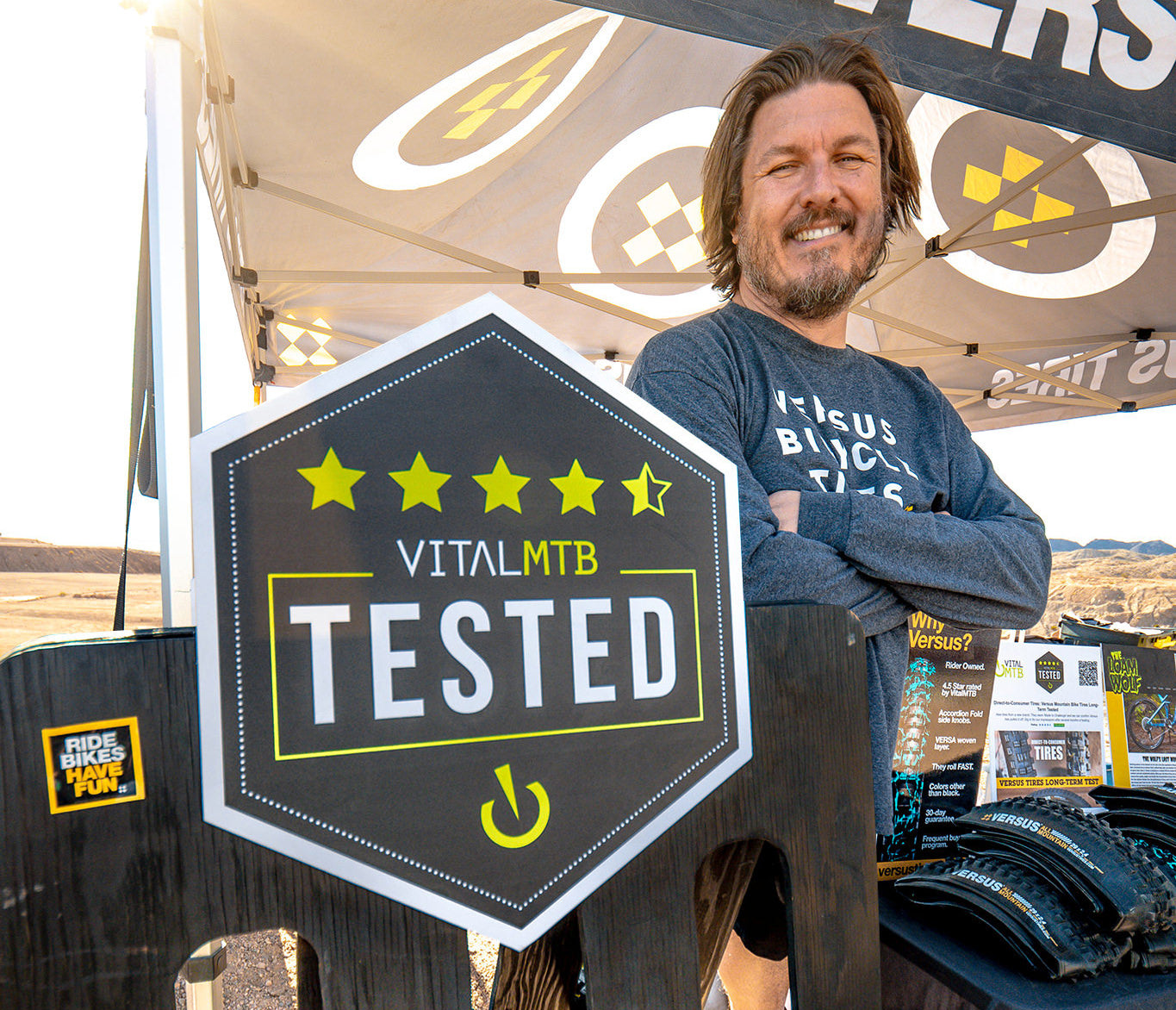 Rider Owned and approved
RIdden/reviewed by hundreds of happy customers + tested by multiple MTB media outlets.
"Pop a pair of these on your bike and you won't regret it – you'll even have a few bucks left over for post-ride beers" - Teton Gravity Research
Versus // Rewards
Have a couple bikes? Go through tires like a knife thru butter? Ride parks with pavers? 
All purchases earn points. As you buy more, you level up & earn more points per purchase, then use the points towards discounts or free stuff.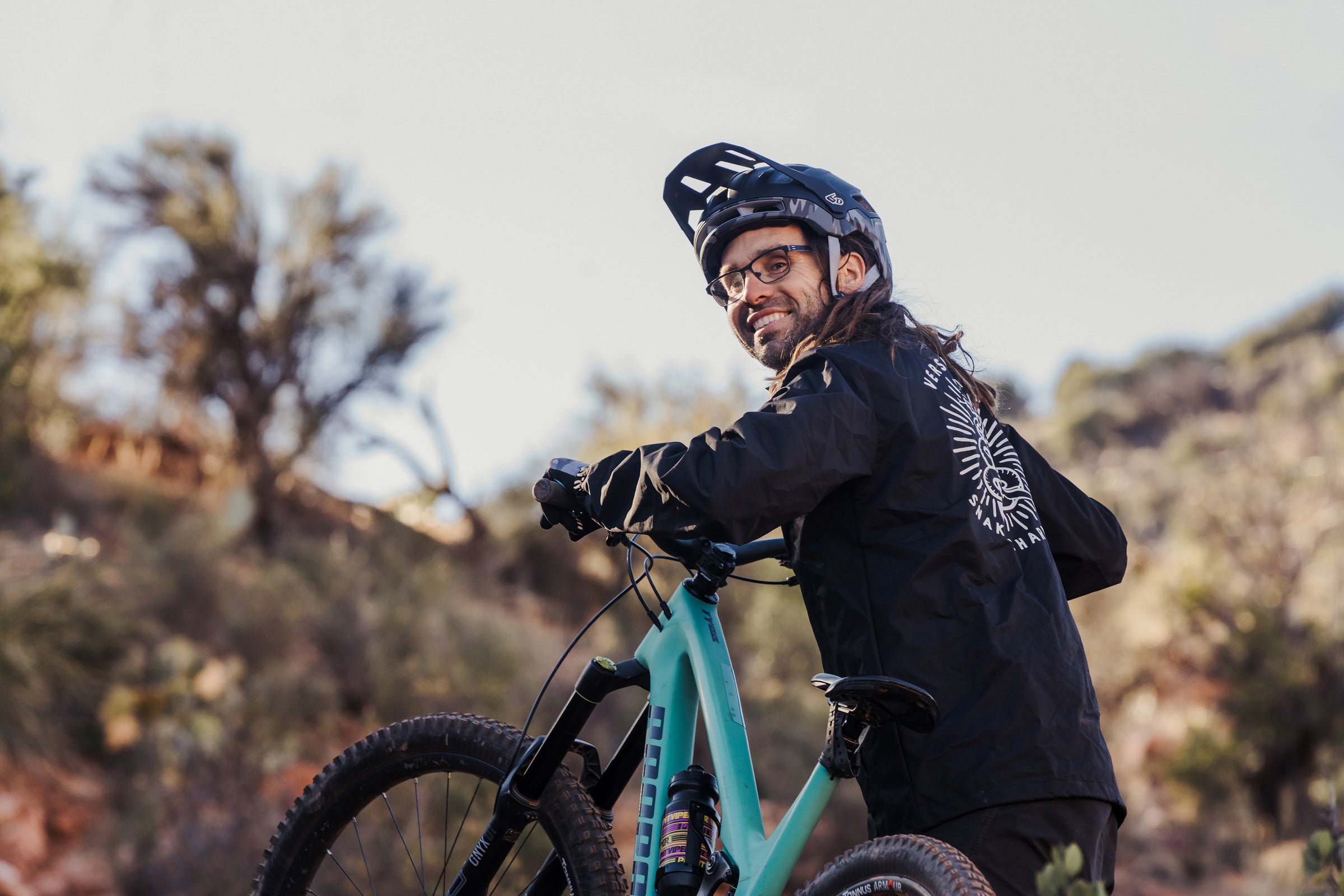 Because we ride
30 Day guarantee
We want you to be happy. If you have a problem or don't like them for whatever reason, contact us within 30 days to return them for a refund.